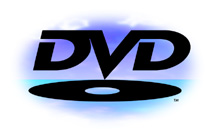 As Featured in "New York Magazine"!


---
Welcome and congratulations on finding the only web site that's devoted to making it EASY for busy people to find the perfect video/DVD studio for their New York, New Jersey, or Connecticut wedding!(Other locations by special arrangement). You will love our unobtrusive shooting style! NEW! ASK US ABOUT THE FREE DVD OFFER!
Call us at (516) 935-6053 or CLICK HERE TO E-MAIL US
(Don't forget to add this page to your "Bookmark" or "Favorites" list!)

YOUR WEDDING VIDEO IMAGE BENEFITS INCLUDE:

Our low light and unobtrusive style which allows you, your family, and your guests to enjoy the day without the annoying disruptions that other companies impose.
Unexpected shots revealing emotion, reaction, and detail as part of your wedding day story!
Latest DIGITAL equipment AND the experience and talent to use it to benefit you!
Many editing options, including Classic Black and White!
Nearly two decades of experience and reliability.
We are familiar with most religious and ethnic traditions, as well as Inter-Faith ceremonies.
Our ONLY business is video (no DJ's, limos, flowers, etc.) so you benefit by knowing that you are using SPECIALISTS who devote their FULL TIME to creating the finest wedding videos.

ARE YOU PLANNING YOUR WEDDING FROM A DISTANCE? We have helped many couples from out of state and from out of the country to easily arrange all the details of their wedding video.


Since 1982, Wedding Video Image has specialized in creating wedding videos with an eye for detail and emotion. Most importantly, we work UNOBTRUSIVELY, and yet still capture all of the romance, color, and excitement of your special day. We now offer the newest DIGITAL three chip cameras, which provide you with the sharpest and longest lasting color picture possible!



Our primary service area includes New York City and the tri-state area and we are also available world wide by special arrangement. We also create fantastic videos for Bar/Bat Mitzvahs, Sweet 16's, or any social event.

OUR OTHER SERVICES INCLUDE:

1.The making of a beautiful Video Montage from your old photos.

2.Making still photographs from any scene from your video.

3.Video Editing

4.Transfer your video to DVD

FOR MORE INFORMATION, PLEASE CALL US ON OUR 24-HOUR
WEDDING HOTLINE AT
(516) 935-6053
or


CLICK HERE TO REQUEST MORE INFORMATION
(Please include your name, address, phone number, wedding date and wedding location).

---

NOW PLAY YOUR WEDDING ON DVD!(Click here) On your Deluxe DVD,images and names are beautifully integrated into the screen graphics. Just point and click to immediately access your favorite scenes! Be sure to ask us about this new and exciting service!



---

HAVE A BUSINESS EVENT TO VIDEO TAPE? VISIT OUR AFFILIATE


NEW YORK VIDEO

---

---

Newest Helpful Wedding Related Sites
Updated February 1, 2002

REWIND PHOTOS -Beautiful video montage created from your old photos.

WWW Wedding Directory
The Jewish Bride
Ceremony Music Resource Page
Wedding Links Galore
Bliss
Artistic Judaic Promotions
Wedding Shops Online


---


You are our number visitor, but on your wedding day you are NUMBER ONE!