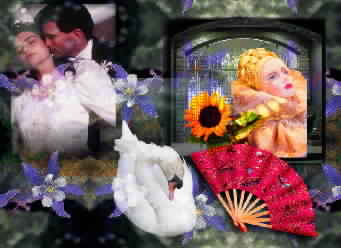 As seen in "New York Magazine"
and on "The Wedding Channel"!
---
Welcome to the ONLY online wedding video studio that's devoted to making it EASY for busy people to succeed in finding the wedding video that they will treasure forever! You will love our unobtrusive shooting style and our reasonable package rates!
Call us at (516) 935-6053 or CLICK HERE TO E-MAIL US
(Be sure to see our FREE offer below, and don't forget to add this page to your "Bookmark" or "Favorites" list!)

YOUR WEDDING VIDEO IMAGE BENEFITS INCLUDE:

Unexpected shots revealing emotion, reaction, and detail as part of your wedding day story!
Low light and unobtrusive technique, designed to let you enjoy your day!
Latest equipment AND the experience and talent to use it to benefit you!
Many editing options, including Classic Black and White!
Nearly two decades of experience and reliability.



Since 1983, Wedding Video Image has specialized in creating wedding videos with an eye for detail and emotion. Most importantly, we work UNOBTRUSIVELY, and yet still capture all of the romance, color, and excitement of your special day. We now offer the newest DIGITAL three chip cameras, which provide you with the sharpest and longest lasting color picture possible!



We serve New York City and the tri-state area. Special arrangements are available for out of town clients. We are also available for Bar/Bat Mitzvahs, Sweet 16's, or any social event.

LIMITED TIME OFFER: Mention that you found us on the Internet and receive two FREE parent tape copies when booking!

FOR MORE INFORMATION, PLEASE CALL US ON OUR 24-HOUR
WEDDING HOTLINE AT
(516) 935-6053
or


CLICK HERE TO REQUEST MORE INFORMATION
(Please include your name, address, phone number,wedding date and wedding location).

---

NOW PLAY YOUR WEDDING ON CD-ROM!(Click here) Images and names are beautifully integrated into the screen graphics. Just point and click to immediately access your favorite scenes! Be sure to ask us about this new and exciting service!



---

HAVE A BUSINESS EVENT TO VIDEO TAPE? VISIT OUR AFFILIATE


NEW YORK VIDEO

---

---

Looking for a great wedding planning book? Here is one we recommend:
"The Elegant Wedding and the Budget-Savvy Bride"
Click here for more information

---




Newest Helpful Wedding Related Sites
Updated January 1, 2000



Top100 Wedding Sites

New York MetroWeddings
Andre Maier Wedding Photojournalism
WWW Wedding Directory
The Jewish Bride
Ceremony Music Resource Page
Wedding Links Galore
Bliss
Artistic Judaic Promotions
Deejayz Plus Network
Wedding Shops Online


---


You are our number visitor, but on your wedding day you are NUMBER ONE!